Special Event Insurance - Located in Harrison, Ohio, serving all of Ohio, Kentucky, Indiana and Michigan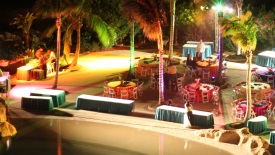 If you're planning a special event in Ohio, Kentucky, Indiana and Michigan, we have special event insurance to protect against those unexpected incidents. At Interstate Insurance, we can tailor a package that will cover special events like your wedding, rock concert or athletic competition.
We have access to different insurance companies to find the right coverage for your Ohio,Kentucky, Indiana and Michigan special event. We can provide a liability policy to cover either your entire event and organization or just your staff and participating individuals. We will also provide policies that include liquor liability that may be needed at weddings if the venue requires coverage for staff or bartenders.
Special Event Insurance in Harrison Ohio, Indiana, Kentucky and Michigan
Weddings
Corporate Events
Company Meetings
Birthday Parties
Fundraisers
Sporting Events
Celebrations or Parades
Auto or Horse Shows
Concerts
Contact us today at Interstate Insurance to discuss your special event insurance needs in the Harrison, Ohio, Kentucky, Indiana and Michigan.