Renters Insurance - Harrison, Ohio, serving all of Ohio, Kentucky, Indiana and Michigan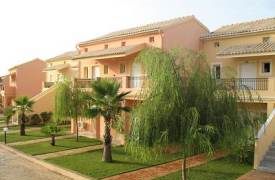 Why do I need Ohio, Kentucky, Indiana or Michigan Renters Insurance?
If you rent an apartment, condo, home, or even a dorm room it is your responsibility to protect your belongings. Sharing a building with other individuals where potential fire, theft, and water losses occur puts you and your property in danger. The items you own are valuable and you should shield them from a loss. Besides, renters insurance in most cases is surprisely inexpensive.
What are my Renters Insurance options in Harrison Ohio, Indiana, Kentucky and Michigan?
Personal Property coverage in case of fire, theft or damage.
Liability coverage for risk of accident at your rental
Other coverage options also available
We will work together to determine the appropriate amount of personal property coverage.
Liability Coverage is also included on a renters policy. If someone gets hurt on your property the liability coverage protects you from injury claims by paying for the related medical expenses. Legal supoort is also available in the event that you are sued.
If your rental is uninhabitable due to a covered claim and you are in a "loss of use" situation your renters policy may temporarily reimburse you the cost to live elsewhere.
At Interstate Insurance, we can assist in making sure that your valuables are insured and you are properly protected from liability claims. Our insurance advisors can tailor a package to fit your renters insurance needs in Harrison and throughout Ohio, Kentucky, Indiana and Michigan.